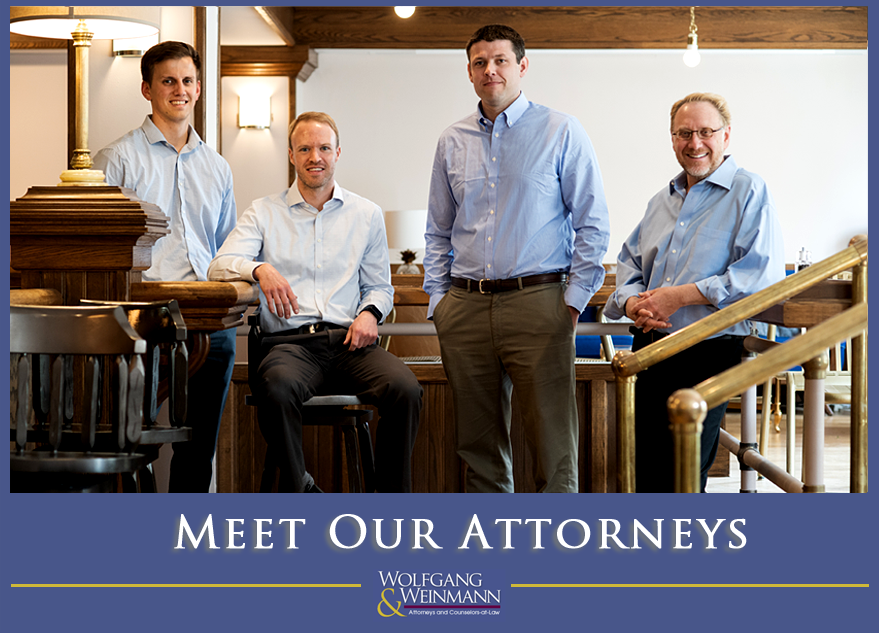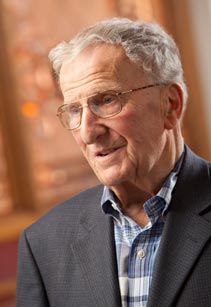 Michael G. Wolfgang, Esq. 1929 – 2016
We mourn the passing of our firm founder Michael G. Wolfgang on October 29, 2016. A Funeral Service was held on Tuesday, November 1. Read his obituary in The Buffalo News.
Michael G. Wolfgang started the practice of law in 1955, and served in the New York State Attorney General's Office from 1964 through 1979, capping his state service as Chief of the Regional Office covering Western New York. While heading the Attorney General's Office, he represented the State in Eminent Domain matters in the New York State Court of Claims. Mr. Wolfgang tried well over 500 cases to verdict.
After retiring from the New York State Attorney General's Office, Mr. Wolfgang entered
private practice, concentrating in the areas of tax assessment challenges and Eminent Domain. During this period, he tried approximately 100 cases to verdict and settled more than 400 cases before trial.
Mr. Wolfgang was a former elected member of the Niagara Falls Board of Education and former Assistant District Attorney of Niagara County. He was also Chief Counsel for the Niagara Frontier Transportation Authority Construction Division, supervising the construction of the subway in the City of Buffalo.
He received his undergraduate degree from Renssalaer Polytechnic Institute, and his law degree from the University of Buffalo Law School.
Mr. Wolfgang lived in Williamsville with his wife, the Honorable Penny Wolfgang. They were
married more than 50 years.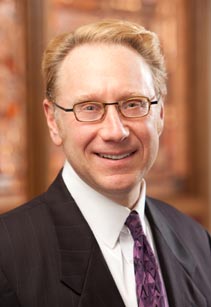 Peter Allen Weinmann
Peter Allen Weinmann has been successfully representing corporate, industrial, and high-end residential taxpayers in challenging their tax assessments since 2000. He has litigated thousands of cases throughout the 12 counties of Western New York, and has saved property owners millions of dollars.
He has been recognized by his peers for his professional achievement through publication in both Super Lawyers magazine and Business First's Legal Elite. He is a former Chair of the Erie County Bar Association's Committee on Eminent Domain and Tax Certiorari; a former Vice Chair of the City of Buffalo's Human Rights Commission (Commission on Citizen's Rights and Community Relations); former Trustee, Network of Religious Communities; and chair of the Judicial Screening Committee of the Erie County Democratic Committee.
He is a past president of the American Jewish Committee, Buffalo/Niagara Chapter; Trustee, Foundation for Jewish Philanthropies (assets in excess of $200M); past  member Development Committee, Roswell Park Cancer Institute; member, Leadership Buffalo Class of '99; and member, Board of Trustees, Elmwood-Franklin School.
Mr. Weinmann graduated from Nichols School, and received his undergraduate degree from Case Western Reserve University, with his junior year spent at the University of Sussex in Brighton, England. After college, Mr. Weinmann was an entrepreneur, founding and managing his own importing and distributing business.
He received his law degree from Benjamin N. Cardozo School of Law, Yeshiva University, where he was an editor of the law journal.
Mr. Weinmann also possesses a Master in Public Administration from the Harvard Kennedy School.
Upon graduation from law school, Mr. Weinmann held a judicial clerkship with the New York State Supreme Court Appellate Division, Fourth Department in Rochester, New York.
Before entering private civil practice, Mr. Weinmann was a prosecutor for 10 years in the Erie County District Attorney's Office. While there, he prosecuted general felonies before being promoted to the Special Victims Bureau, where he prosecuted rape and child abuse cases. He culminated his criminal practice as Chief of Narcotics in the District Attorney's Office and Special Assistant U.S. Attorney in the Western District of New York.
He lives in Buffalo with his wife and family.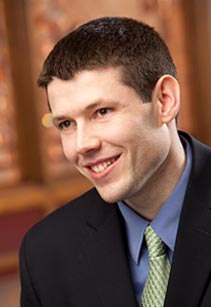 Trevor P. Duffy
Trevor P. Duffy has been with Wolfgang & Weinmann, LLP since 2009.
He attended St. Lawrence University, where he was on the dean's list, played club hockey, and was a member of Gamma Sigma Alpha Greek Honor Society. Mr. Duffy also participated in the study abroad program for half a year with James Cook University in Australia. Mr. Duffy graduated with a B.S. in Biology in 2006.
Mr. Duffy then went on to attend the University at Buffalo School of Law, where he participated in the Environmental Law and Policy Clinic, Environmental Law Journal, and was a member of the Irish American Law School Association. Mr. Duffy graduated cum laude in 2010.
Currently, Mr. Duffy is an active participant in the Erie County Bar Association Hockey League.
He lives in Amherst with his wife and family.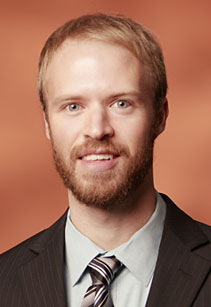 Andrew Z. Lepore
Andrew Lepore is a scholar-athlete with deep roots in Western New York. Before joining Wolfgang & Weinmann, he represented buyers, sellers, and lenders in residential and commercial real estate transactions. Prior to engaging in the practice of law, he worked at a local commercial real estate brokerage firm.
Mr. Lepore graduated from the Nichols School, where he was captain of the varsity hockey team. He also played varsity soccer and varsity baseball.
He received his undergraduate degree from Williams College, where he also played on the varsity hockey team.
As a law student at the University of Miami, Mr. Lepore participated in an Olympic Law Study Abroad Program at the University College of London during the 2012 Summer Olympics. He also participated in an exchange seminar at the Universitat Leipzig in Leipzig, Germany, where he and a German colleague presented on German and American constitutional law.
Mr. Lepore gained valuable experience in U.S. Immigration Court while serving as an intern at the Immigration and Customs Enforcement Office of the Chief Counsel in Miami, Florida, and in his spare time, volunteered at the Humane Society of Greater Miami.
Mr. Lepore is conversational in both Brazilian Portuguese and Italian, and has passed the State Department's Foreign Service Officer Test. He has a passion for traveling and is an avid golfer, fisherman, and skier.
Mr. Lepore lives in Buffalo where he actively manages a local soccer team and coaches ice hockey.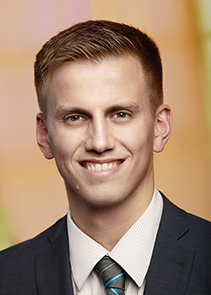 Marcus R. Catlin
Marcus R. Catlin is an attorney with a keen business sense, having started out as an entrepreneur while still in college. Marcus started a recycling company that grew to 5 employees by the time he sold it. Marcus continues to work on matters involving all aspects of real property taxation on behalf of developers and owners of high-end residential property. Additionally, Marcus is an adjunct professor at Erie Community College teaching courses on business law.
Marcus graduated at the top of his class from State University of New York at Buffalo, where he earned a B.A. in economics and political science Summa Cum Laude. He earned his J.D. from State University of New York at Buffalo law school.
© 2020 Wolfgang & Weinmann Attorney Advertising.